Hi Everyone!  Hope you all had an amazing Independence Day weekend!  Two weeks ago on this day, Giant and I was in Vancouver shooting the gorgeous wedding of Martina and Nick at the gorgeous Vancouver Club in British Columbia.  One of the most intimate wedding we've ever attended.  Both Martina and Nick lives in New Zealand and they chose Vancouver to wed because 1. they love it there and 2. it's a good halfway point for friends and family that are coming from different parts of the world.  I love, love, LOVE how Martina pour her heart into every little detail for this gorgeous wedding.  The reception seriously looked like it stepped off the pages of an InStyle Weddings magazine!!  I'm such a fan of small weddings.  Including both me and Giant, there were 22 guests that attended.  By the end of the evening, we felt like we know all of the guests.  We loved that!!!! Thanks Martina and Nick for trusting in me and giving me the honor to document your beautiful wedding!  Love you both!
Vancouver Club Wedding Pictures
This traditional German game you see here are meant for the Bride and Groom to overcome challenges together.  They're both given really tiny scissors and they must cut the heart together before the they can pass through the heart together.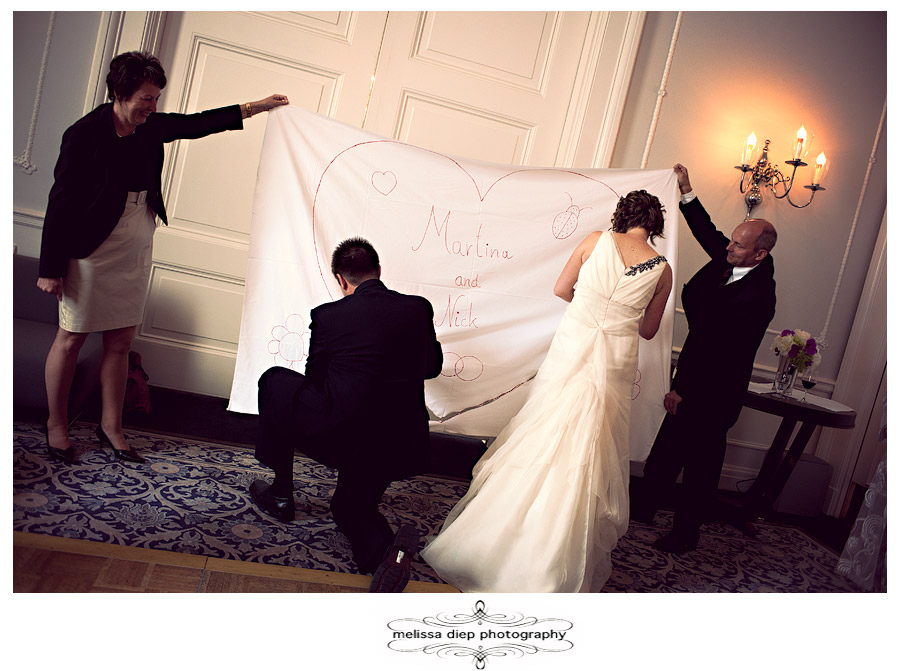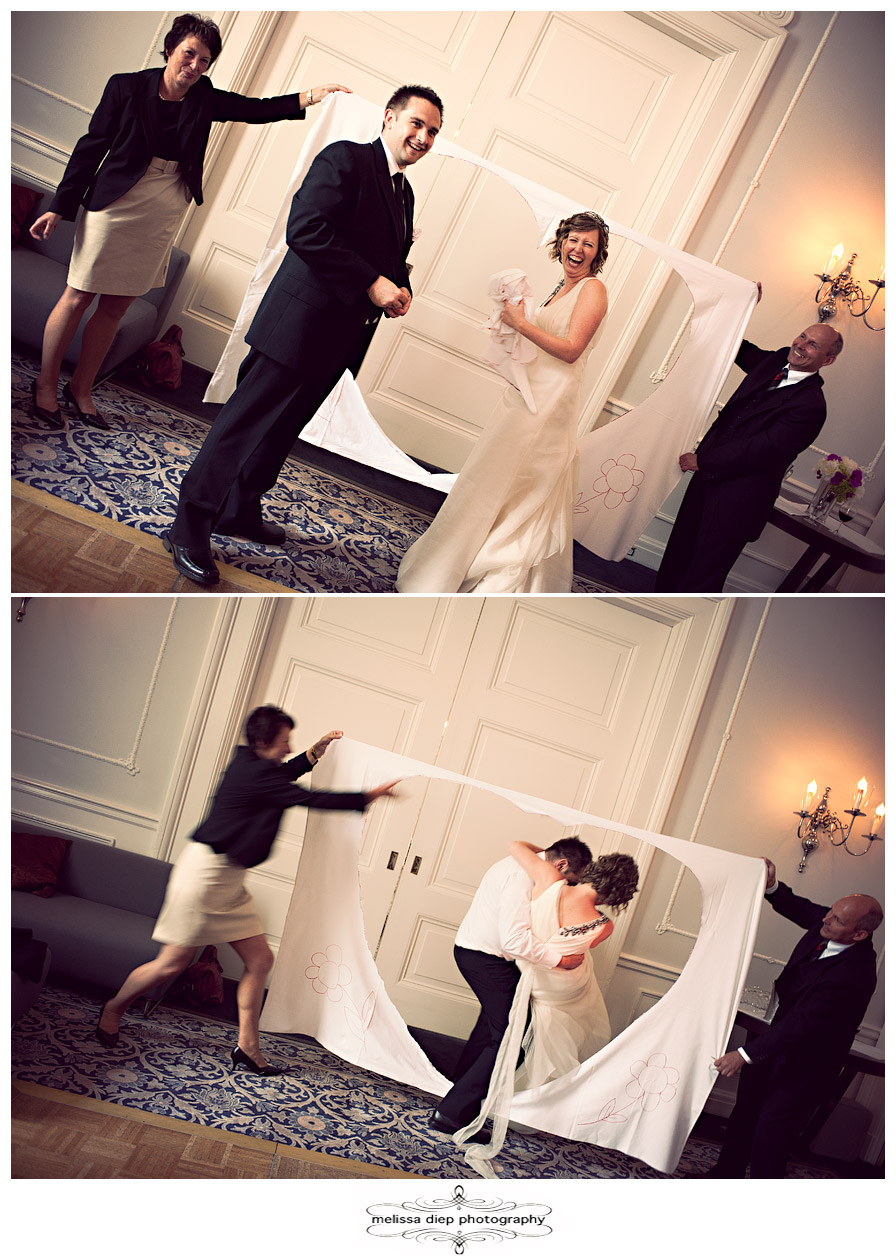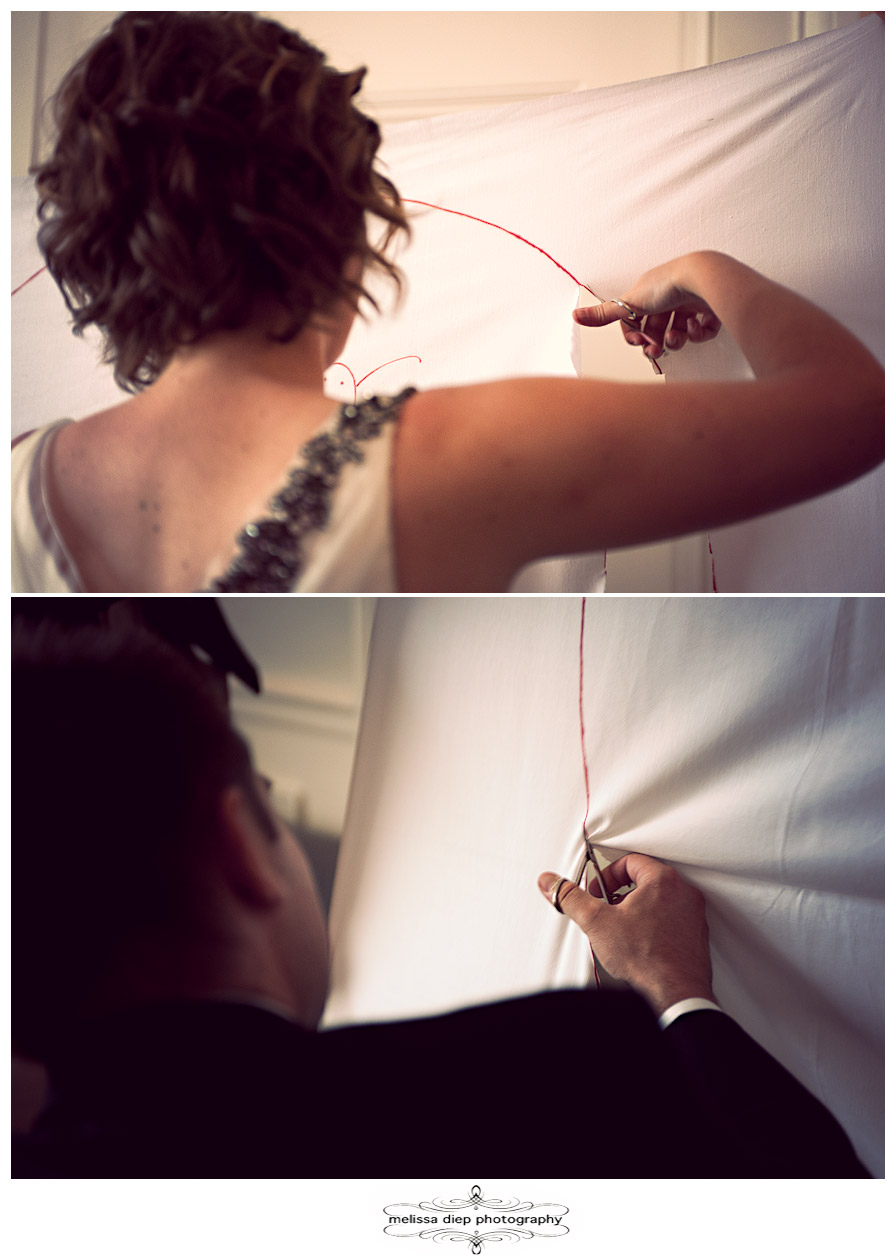 Most of the time I'm so busy I barely remember to take a picture with both the bride and groom.  I couldn't pass this up on this day.  Thanks so much Martina and Nick.  You both are just truly amazing!  Thanks so much for making our job so easy on this day!!!  Congrats!!!