Talk about a dream mehndi in Chicago. Rajul and Mehul's mehndi took place at his parents' inviting home in Schaumburg two days before the wedding. If you think this means it was a low-key, "down home" kinda shindig, think again! I only shot for one hour, and already, nearly 50 guests had gathered––the couple was expecting over 150 friends and family by the end of the day, from near and far!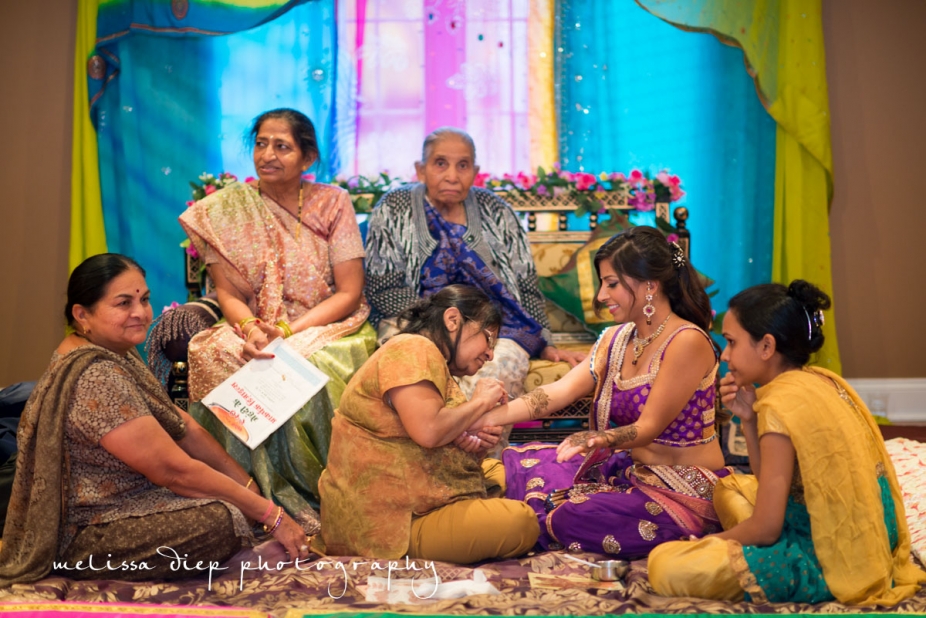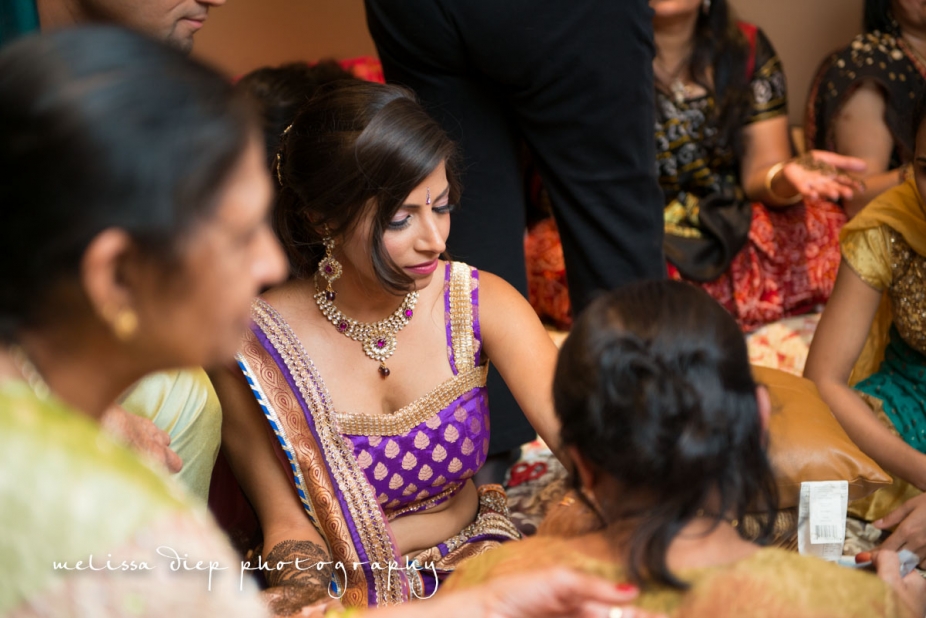 Rajul looked radiant in royal purple and the groom-to-be was absolutely beaming from ear to ear. Even with so many guests in attendance, the day's events felt warm, festive and intimate because there was just so much love in the room for the happy couple!
See Mehul's grandmother here? She's sharp as a whip, regal, composed, and would you believe that she is 85 years old young?













The mendhi artist did a phenomenal job on Rajul. You'll see the finished result in the bridal portraits, so be sure to come back later this week for the rest of the sheer awesomeness!
xo, Melissa