WARNING: Your Wednesday is about to get a little steamy.
If you didn't get your fix of the Victoria's Secret Fashion Show last night, here's a peek at a real-life hottie slash new momma . . .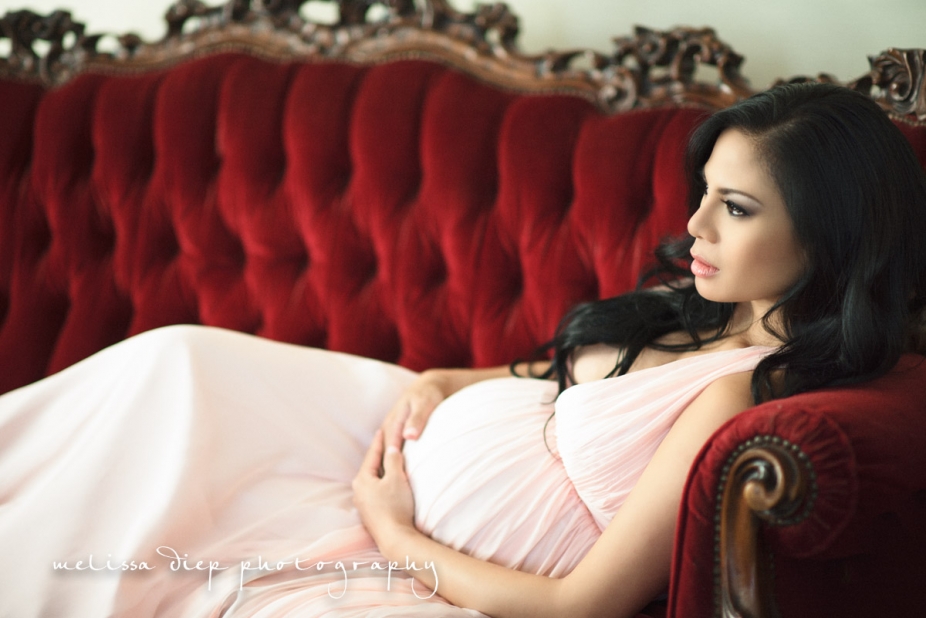 Remember Tiffany and Ly? This gorgeous couple just welcomed Haley Lauren into the world earlier this week. But before the little cutie patootie arrived, Tiffany and Ly rocked a smokin' hot maternity shoot (check out Part 1 here)––she's proof that it is possible to be 35 weeks preggo AND still working the sexy gowns and lingerie!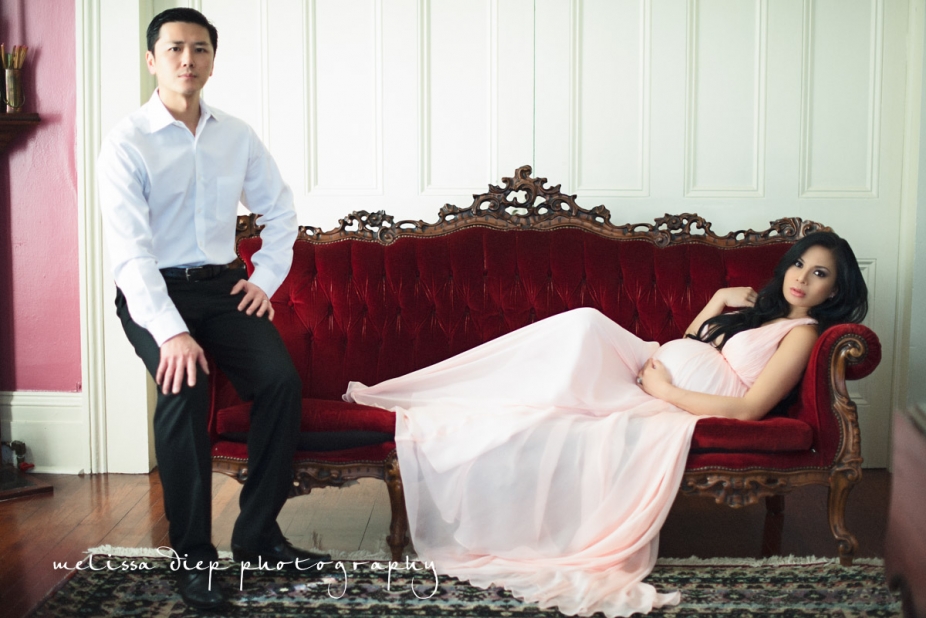 The shoot took place at a quaint B&B in Galveston, Texas, where they just moved to a few months ago. I wanted some place impossibly romantic and vintage, and I think The Mermaid & Dolphin more than satisfies this criteria, don't you?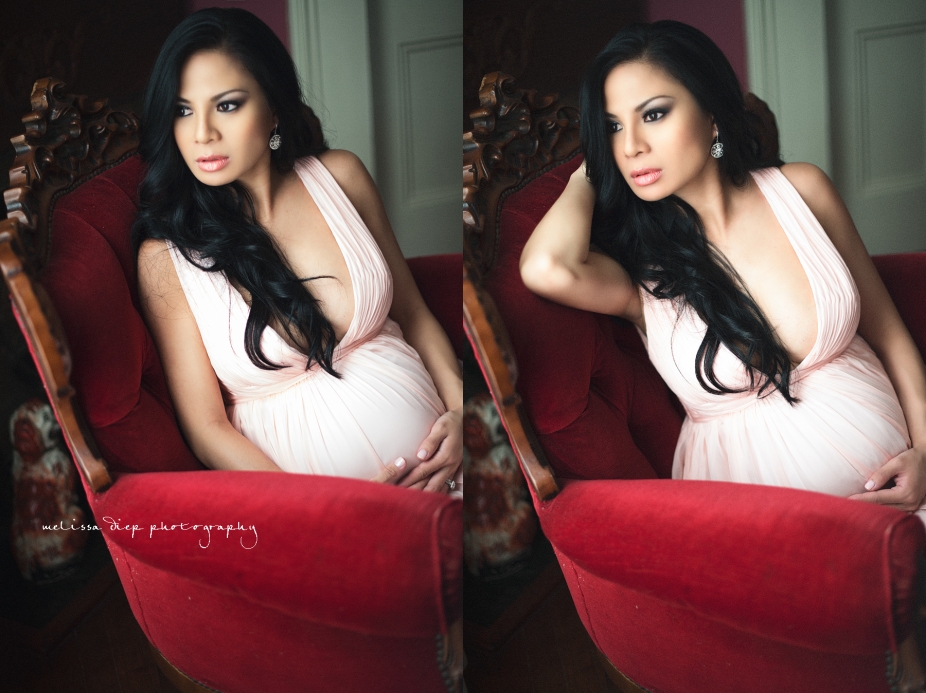 The inn's plush Victorian settees, clawfoot bathtubs, mahogany beds are all perfect for draping/soaking/lounging/what have you . . . a luxury you both will not have for at least the next three months, sorry to break it to ya, my friends!
If you think these photos are provocative, well, let's just say there are many more but we'll save those for Ly's eyes only, k?
As for Baby Haley? Yea, she's certifiably beautiful, just like her parents.
Congratulations on your little bundle of joy!
xo, Melissa