Today I'm kicking off a new series called "Pinspired". If you haven't joined Pinterest yet, it's not too late! I use Pinterest to maintain inspiration boards across many categories and topics in life, not all of which are photography-related. I often speak of my quest for diversity in life––which inspires me as a woman, wife, mother, and finally, a photographer––and Pinterest only fuels this passion! In fact, if you follow me here, you'll see that some of my favorite boards to pin to are For The Kids, Babies, and Yummy Food I'll Never Get Around to Making. I find Pinterest to be a wonderful and constant reminder to search for beauty and innovation in unexpected places, helps me stay in a creative mindset and be inspired by the social networks surrounding us all.
Here are my top five pins that inspired me this week!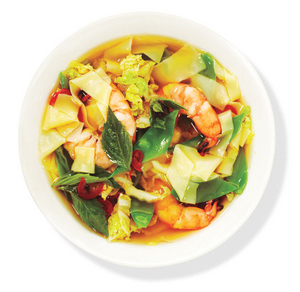 Asian Noodle Soup: Anyone who knows me, knows I Do. Not. Cook. But, this looks so easy and perfect for a snowy Chicago night like yesterday that I'm thinking of changing my board name to "Yummy Foods I Will Get Around to Making."
DIY Finger Print Valentines: Looking for a super easy Vday craft to do with your little one? This one tops my list to tackle with Little G for The Giant!
Conversation Heart Cheesecakes: While we're on the subject of a certain Hallmark holiday, I may or may not be planning to bake these mini heart-shaped cheesecakes for The Giant. Though mine might say "Why is this off?" (like what I wanted to get engraved on The Giant's wedding band). I've got a weird sense of humor, I know. What would yours say?
Stunning Baby Photography: The interview with photographer Jennifer Dell is incredibly inspiring for many reasons, but I think I love this photo most for its natural-light beauty and simplicity. Simplicity in the context of a wee little baby in a simple setting, uncluttered by objects and things in daily life.
Legs for Days: Seriously sexy. That's it.
What are you Pinspired by, and how have you incorporated creative ideas from around the web into your life?
xo, Melissa