Do you believe in fate, or are certain things just happy coincidences that add up to make life a little more special?
I believe in Happy Coincidences. Allison is one-half of this hip couple. She's a past client of mine, and came back over the holidays to visit the Windy City from the West Coast, where she and new fiancee Matt (plus 1 adorable mini-me named Max!) now reside. Ironically, the same day she reached out to me to shoot their family session, Matt proposed to her! See? Happy Coincidence #1.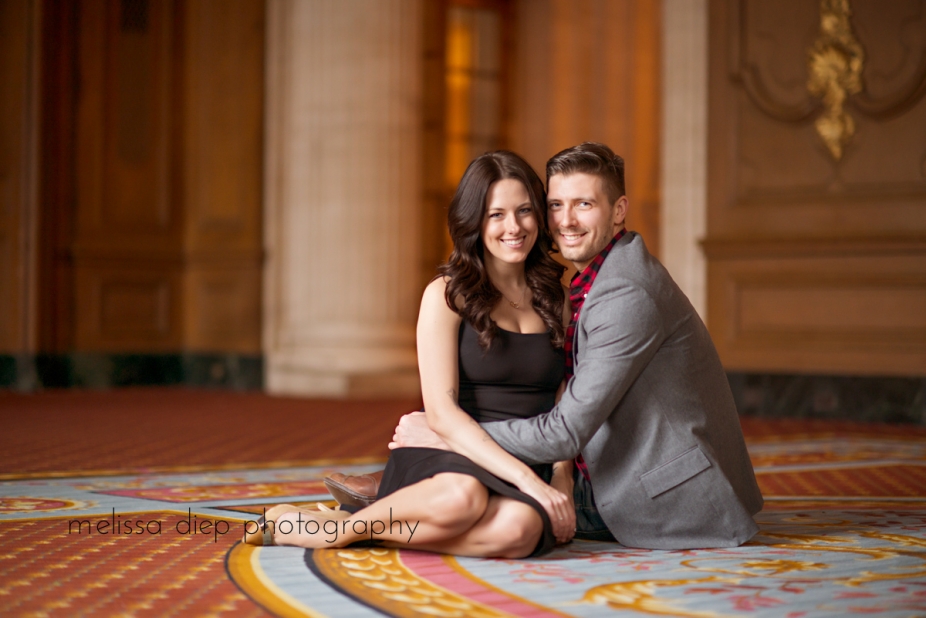 They asked for scenic recommendations to shoot both indoors and outdoors. Knowing that their little mini-me can't withstand the cold for long periods, I suggested the Hilton on Michigan Ave, which has the best of both worlds – classic backdrops inside which I knew would be unexpectedly offset by their cool, hipster vibe and a gorgeous, natural setting just a hop, skip and a jump away across the street.
Happy Coincidence #2: This happens to be where Max was conceived! (The hotel, not outside in the street.)
Happy Coincidence #3: I asked Allison to pose on top of the baby grand – and that's when I learned that Matt also plays! He broke out a tune when she laid out on it, a bit like Jessica Rabbit.
Now, not everything was posed, and as we all know, usually the BEST moments are not. Case in point – impromptu feeding session, followed by post-spit-up! Max was asleep for much of the shoot, but we did dash across the street for a little romp in the snow.
It's the curious case of Happy Coincidences, all adding up to something a little bigger. I hope when Allison and Matt look back at this shoot, it will remind them of the special meanings in their life together!
xo, Melissa