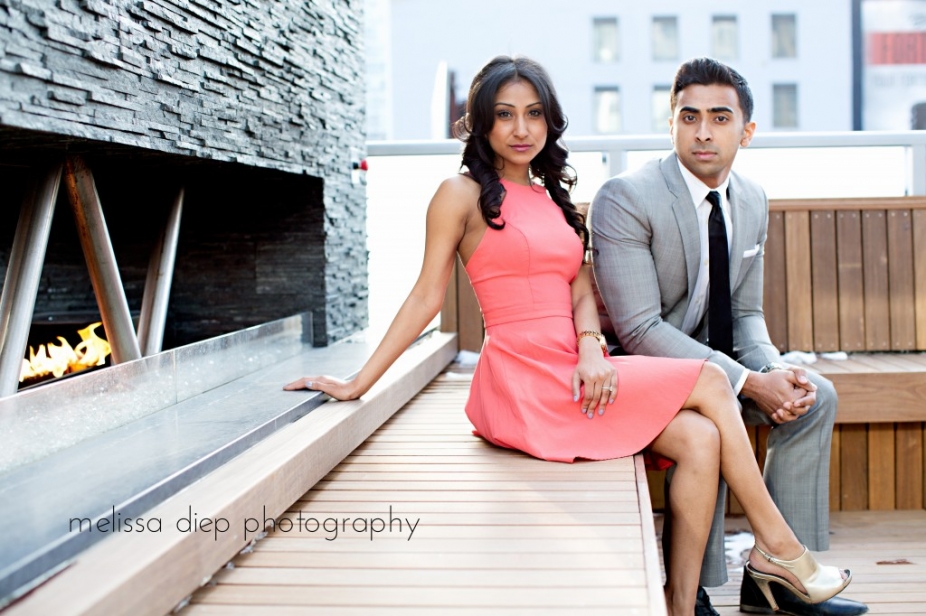 I met this gorgeous couple the day of the shoot. Everything about this engagement session was rather spontaneous. Megha, the beautiful bride-to-be, settled on a location hours before our scheduled shoot. Said location was The Godfrey Hotel in Chicago. Luckily I knew someone who works there so I knew it was okay to shoot without prior permission. It provided a fantastic urban roofscape with commanding skyline views and set the visual tone for the shoot – which was equal parts vibrant, energized and fresh.
On perfect Chicago days like Megha and Hari's e-sesh, I feel incredibly lucky to be doing what I love, exploring new locations, relishing in oldies but goodies… returning to the city feels like a breath of fresh air from the 'burbs – and working with such amazing clients is icing on the cake!
Many thanks to Hari's sister, Chithra, who gifted this e-sesh for the lovebirds! It's great to know that someone, who's been following your work for some time, admires it enough to gift it. It's like the ultimate compliment, really.
Enough yapping. I'll end this post on a sweet note … what an amazing couple! Scroll through and have a look yourself.