This beautiful, little family just so happens to belong to my youngest brother, Minh. Elia is the baby of the family––she turns one this week! If that isn't the perfect occasion for cheeky smiles, sweet braids, and tutus, then I don't know what is! Elia loves the color red and fresh blueberries. Her all-time fave thing to wear is a onesie, although for this special shoot, her mum insisted on something just a wee bit fancier!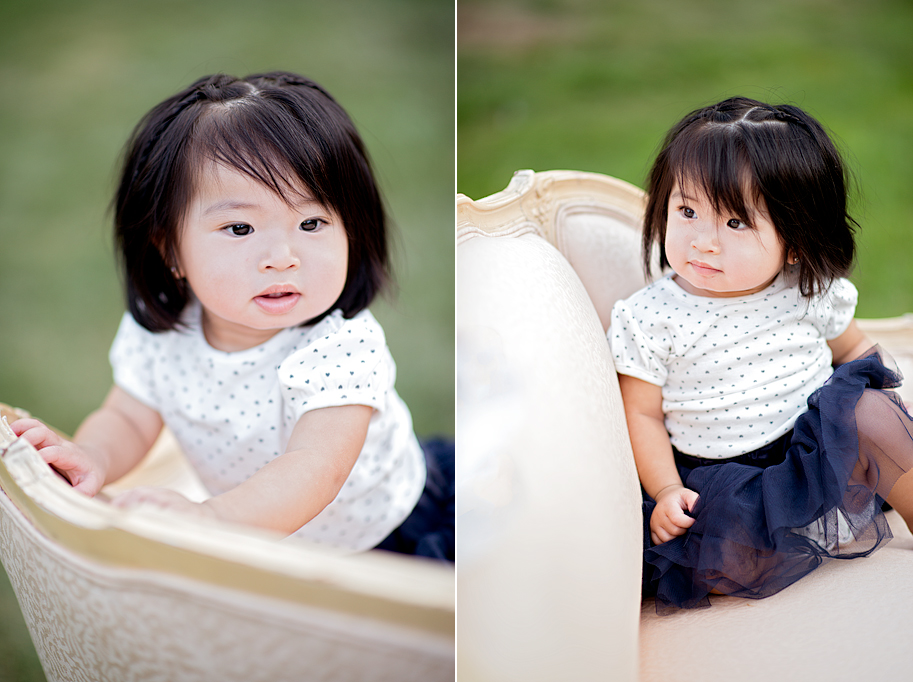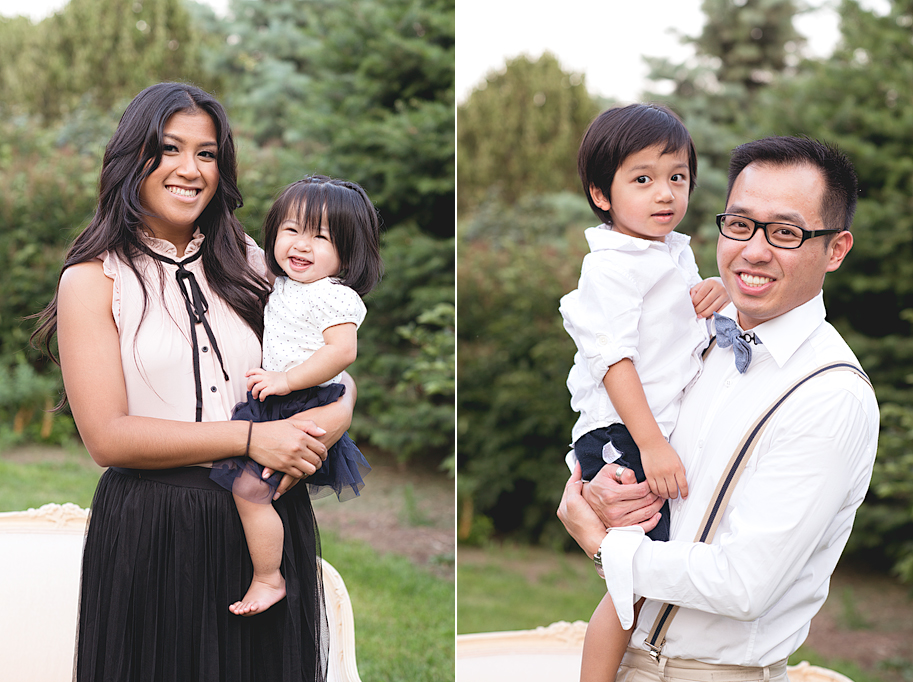 Mekhi is Elia's big brother. At almost-four years old, he loves to show his 'lil sis the world. His favorite thing to do with Dad is to go to Jamba Juice. He loves to rock out to Lady Gaga's "Bad Romance" and if you ask him what his favorite toy is currently, that would be his "morphers"––stackable toys that he pretends can morph into other things!


Minh and his wife, Angela, have been married for four years. They make beautiful babies, clearly, and we're all wondering when they'll have another! The family laid down roots in Palatine, but they're naturally at home, too, in the city of Chicago, where this shoot took place. Really, who else can make a Victorian couch* look so perfectly normal, right smack in the middle of a city park?




Mekhi is pouting because he wanted to play in the park after the shoot and I said no. The next one is of him smiling and that's because I finally agreed after he started crying. (I mean, how can you say no to a face like this? I'm the cool Auntie, I get to spoil him!)
Love you guys!
xo, Melissa
*All furniture and decor styling by Shadowbox Dreams.