Is it a sorority? 2012 Mean Girls? The cast of Hair, the musical? Nope! But it is the first time I've been asked to do a shoot quite like this, one where the stars are not brides, grooms or cute babies, but rather, best friends.
As a tribute to her very besties, my dear friend Tran (pictured here in the violet dress and fur vest) wanted me to document this extraordinary group of ladies, most of whom who she's known for over 10 years! Tran doesn't have any sisters. She grew up with three brothers, so you can understand just how important her girlfriends are.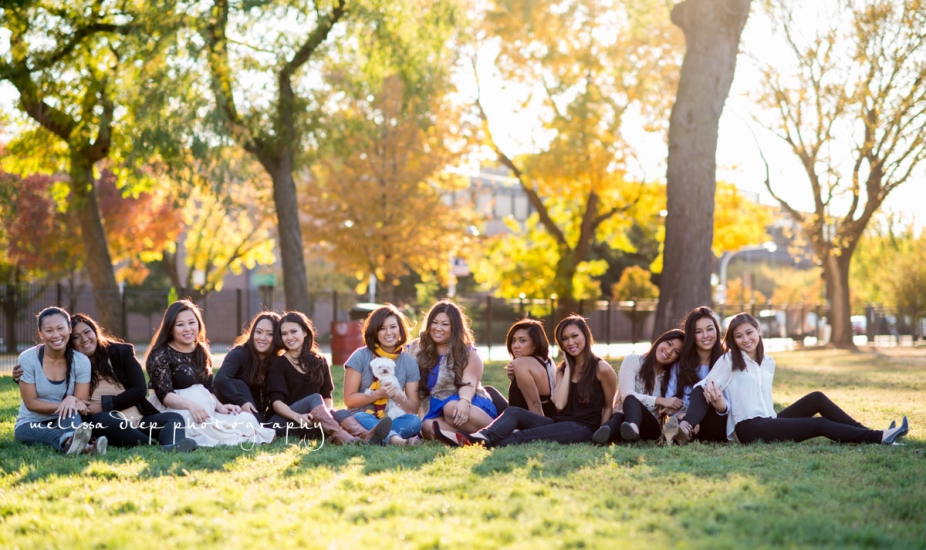 The inspiration behind this is from Vanity Fair's 2008 shoot of the Twilight cast. Light-hearted and laughter-filled. To say these ladies are obsessed with the vampire-themed fantasy romance series would be an understatement. They gathered at Skinner Park one beautiful (but cold) day, kicked back and did what girls do best when they get together––have fun!


You might recognize a couple of these hotties from other shoots I've done recently, like Angela's family shoot and Vilayphone's wedding. And check out the debut of Vilayphone's cute dog, Peanut!
Thanks, Tran, for putting together a cool, fun photo shoot!
xo, Melissa